---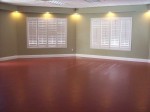 Club Tampa Palms is located at:
16402 Tampa Palms Blvd.
Tampa, FL 33647
(813) 787-7560 | [Directions]
(2 minutes from the Bruce B. Downs/I-75 exit)
The majority of the classes are held at this new facility in the heart of Tampa Palms.
At Club Tampa Palms you will find ample free parking. The room is private and serene with  plenty of natural light. In addition, the club has men's and women's locker rooms with spacious bathrooms.
If you have any further questions about the facility or need directions, please contact us using the contact page.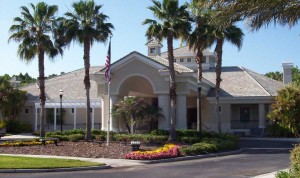 Club Tampa Palms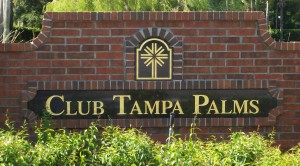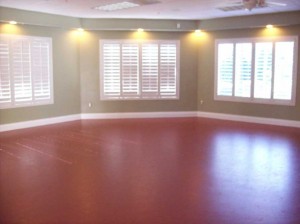 Training Room at Club Tampa Palms